FAQ's
When are patients seen in the clinic?
Monday: 1:00pm - 7:00pm
Thursday: 7:00am - 5:00pm
Dr. Domb's Physician Assistants offer appointments every weekday. Call (630) 920-2350 to find an appointment time that works for you.
Where are patients seen?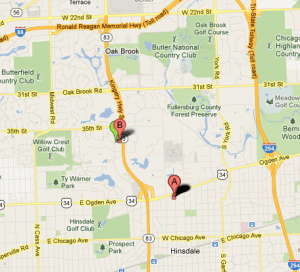 Westmont (B):
1010 Executive Ct
Ste 250 Westmont, IL 60611
Phone: (630) 920-2323
Fax: (630) 323-5625
E-mail: [javascript protected email address]
Click here for driving directions and location map.
What should I bring with me when I come for an appointment?
When you come for your appointment remember to bring the following:
Driverís License or a valid ID
Insurance information
Referral Letter (if required)
Copies of results, X-rays, MRI's, CT scans etc. and any other relevant information
List of current medications
Can my injury be treated with PRP?
Platelet-Rich Plasma (PRP) is an injection of growth factors and platelets extracted from your own blood. PRP has shown great promise in stimulating repair of body tissues including tendons, ligaments and cartilage. It has been used extensively in professional athletes who seek hurried return to play. If you have a problem involving a tendon, ligament or joint, PRP may be a nonsurgical option to get you back to activities quickly.