Emily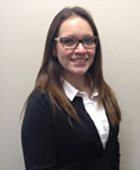 Emily
Emily is the Practice Manager for our team and the Administrative Coordinator for the American Hip Institute.
Emily has over 10 years' experience in the healthcare field and has worked with us for since 2010.
Emily manages the operations of the practice and oversees the day-to-day running of the team.
Emily coordinates research opportunities and activities, including the clinical research internship and hip preservation surgical fellowship, for the American Hip Institute.